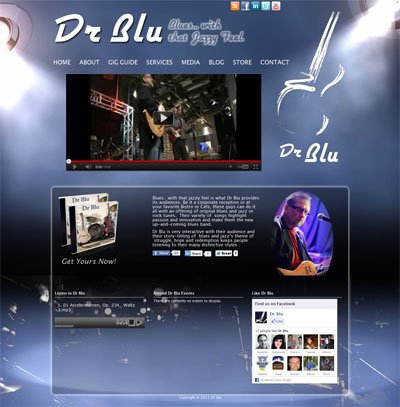 DrBlu Band Custom WordPress Site & Blog
Blues…with that jazzy feel is what Dr Blu provides its audiences. Be it a corporate reception or at your favorite Bistro or Cafe, these guys can do it all with an offering of original blues and jazz or rock tunes.  Their variety of  songs highlight passion and innovation and make them the new up-and-coming blues band.Dr Blu is very interactive with their audience and their story-telling of  blues and jazz's theme of  struggle, hope and redemption keeps people listening to their many distinctive styles .




Order Custom Background

Custom WordPress Site & Blog with embed YouTube video, mp3 player and Google Calendar using the Headway WordPress Theme.