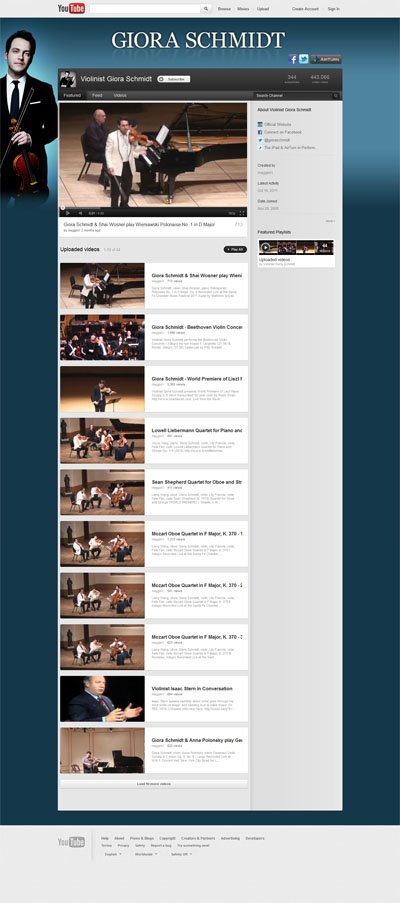 Giora Schmidt Custom YouTube Partner Channel Background Skin
Violinist Giora Schmidt is quickly establishing himself as a virtuoso of the grand tradition with a distinctive voice. His performances are illuminated by a richness of color and effortless technique making Giora one of the most commanding young artists on the stage today.

Order Custom Background

Custom Youtube Partner Channel Background Skin with linked urls to social sites using CSS as provided by YouTube Partner Channels.