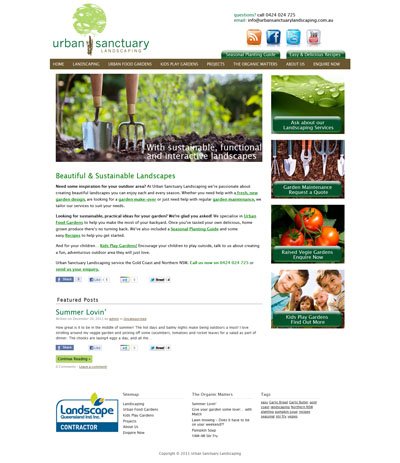 Urban Sanctuary Landscaping Custom WordPress Site & Blog
Urban Sanctuary Landscaping

Beautiful & Sustainable Landscapes

Need some inspiration for your outdoor area? At Urban Sanctuary Landscaping we're passionate about creating beautiful landscapes you can enjoy each and every season. Whether you need help with a fresh, new garden design, are looking for a garden make-over or just need help with regular garden maintenance, we tailor our services to suit your needs.

Order Custom Background

Custom WordPress Site & Blog developed using the Headway 2.0.13 WordPress Theme. The site includes a vibrant blog, services, custom widgetized footer and custom graphic branding.