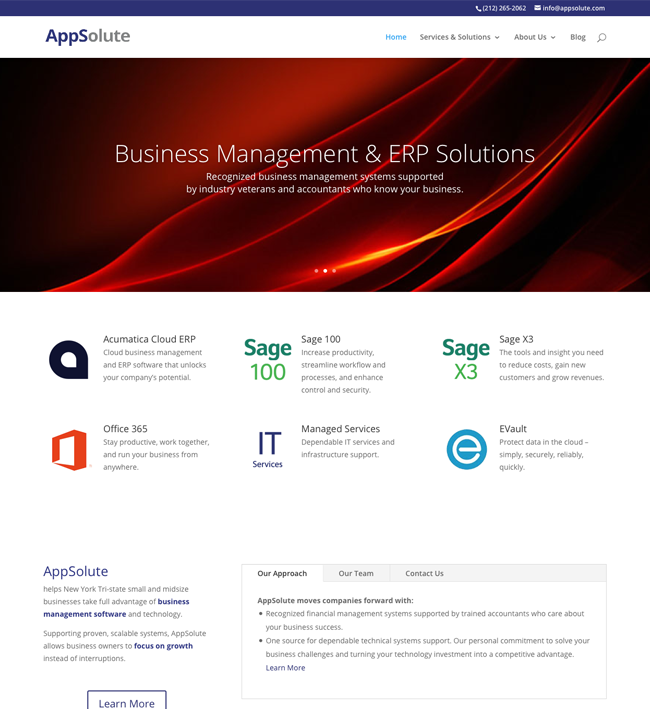 Appsolute New York Custom WordPress Site & Blog
AppSolute Consulting Group, LLC is a full-service provider of technology-based software applications for small and midmarket companies. Centrally located on 30th Street in New York City, AppSolute services hundreds of clients in the New York tri-state area and across the globe.
Our strategic partnerships with Microsoft and Sage North America allows us to provide well known industry leading business applications, including ERP (Enterprise Resource Planning), Accounting solutions, CRM (Customer Relationship Management), and Network Services and Support.
Custom Responsive WordPress Theme Design with Blog

Order Your WordPress Blog Package
If you like this premium custom responsive WordPress design. Please share below…