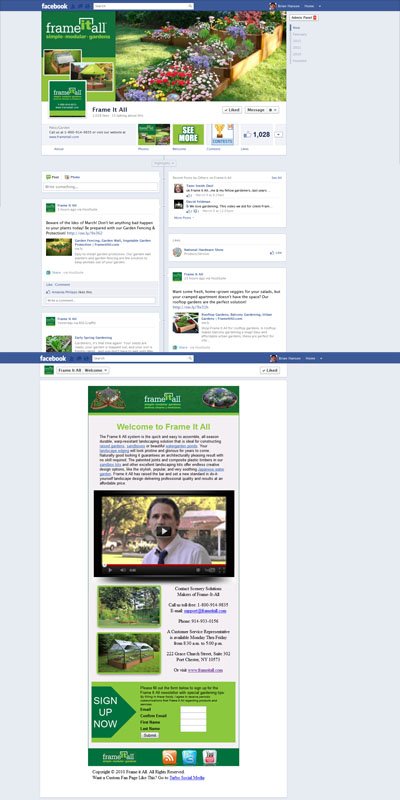 Frame It All Custom Facebook Timeline Cover & Welcome App
Frame It All
The Frame It All system is the quick and easy to assemble, all-season durable, warp-resistant landscaping solution that is ideal for constructing raised garden beds, sandboxes or beautiful watergarden ponds. Your landscape edging will look pristine and glorious for years to come. Naturally good looking it guarantees an architecturally pleasing result with no skill required. The patented joints and composite plastic timbers in our sandbox kits and other excellent landscaping kits offer endless creative design options, like the stylish, popular, and very soothing Japanese water garden.
Comments from Frame It All…
"  "
Order Your Custom Facebook Package
Custom Facebook Business Page Timeline Package. Includes a custom Facebook Cover Image, a Welcome Landing iFrame Application, App View Image and custom Profile. The landing page has video and opt in to valuable newsletter supplied by the brand.