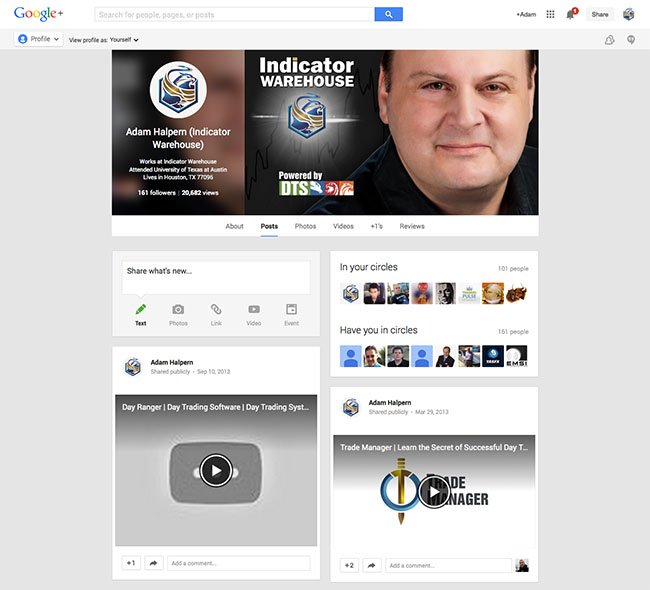 Indicator Warehouse Custom Google Plus Profile
Adam Halpern, the driving force behind Indicator Warehouse and the Diversified Trading System (DTS). During my own quest for the Day Trading Holy Grail, I had many dealings with all types of traders and trading vendors. Eventually I came to realize that traders must make their own "grail" by creating their own personalized trading tool boxes.
Custom Google Plus Profile

Order Your Custom Google Package
Comments from Adam – "All I can say is awesome! Brian is performed far beyond my expectations. He was very good at helping me realize a vision even better than the one I started with. In addition, he was incredibly patient with my desire for perfection, because he shared the same attitude. I would and will work with him again on future projects. "
Seamless social media branding for Indicator Warehouse including a custom Google Plus Profile Art and Google Business Avatar.
If you like this premium custom graphic, please share below…