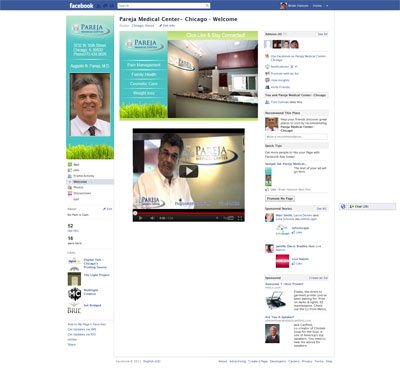 Pareja Medical Center Custom Facebook iFrames Application Fan Page
In early 2005, Dr. Augusto Pareja through a partnership with Mercy Medical Center came to Sawyer Medical Center to provide a boost to the long-time providers already in place. By the middle of 2005, it was confirmed that this was a positively strategic move for the future of patient health care in the community.

"Order Custom Background

Custom Facebook iFrames Fan Page Application tab secured with Youtube Video embed.