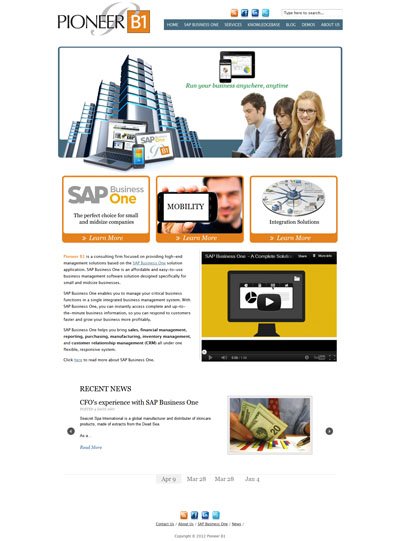 Pioneer B1 Custom WordPress Site & Blog
Pioneer B1 is a consulting firm focused on providing high-end management solutions based on the SAP Business One solution application. SAP Business One is an affordable and easy-to-use business management software solution designed specifically for small and midsize businesses.
Order Your Custom WordPress Site
Custom WordPress Site and Blog utilizing an image gallery, 3 bullet hot spots, embedded YouTube video, custom social badges and standard basic WordPress plugins to cleanly showcase the brand.