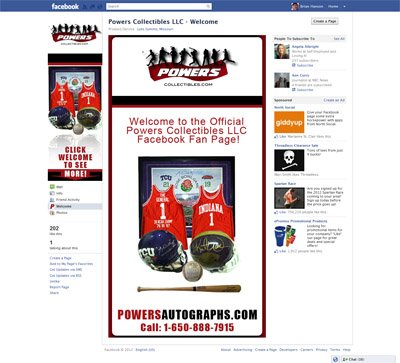 Powers Collectibles LLC Facebook iFrame Application
Powers Collectibles LLC

Powers Collectibles was started by Matt Powers as a way for sports and celebrity enthusiasts and collectors to have a high-quality product available at affordable pricing. Having been in the business since 2004, he noticed there wasn't a web site available that included not only sports and celebrity autographs, but also high quality custom framing and display cases.

Comments from Matt…
"…looks good.  Thanks for all the hard work!"

Order Custom Background

Custom Powers Collectibles LLC iFrame Application Welcome Landing Page with backlink to web site, phone and product package imagery.