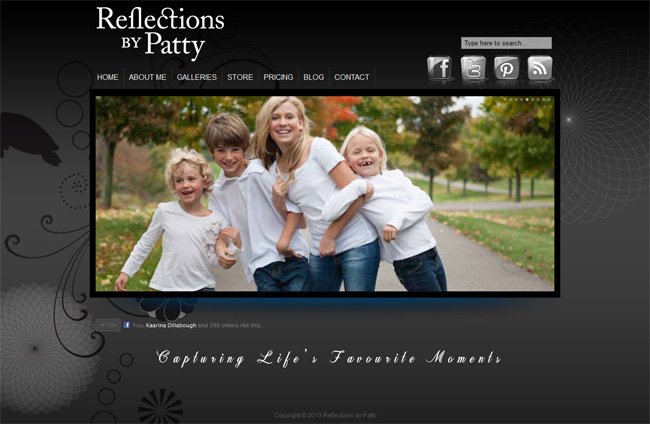 Reflections by Patty Custom WordPress Site & Blog
Established in 2008, Reflections by Patty – Premium Photography is located in the Greater Toronto Area in Orangeville, Ontario, Canada.  Patty is known for her caring and personal approach with clients of all ages, and reputation for high quality natural photography.   Professional, creative, and passionate – Reflections by Patty captures the moments you will remember and cherish.
Custom WordPress Site and Blog


Comments from Patty…
"It was with hesitancy that I ventured into yet another website build.  Past experiences had proven to be arduous and not delivered the results that I was looking for.  This experience proved very different!  Brian delivered exactly what I was looking for quickly, concisely and with humour and wit.   First class service, awesome work, amazing results ….. Thanks Brian!"
Order Your WordPress Package
Custom WordPress site and blog for photographer Patty Horton using the Headway Themes developer version and YooThemes Widgetkit.  The Ken Burns Widgetkit effect brings this photography site to life with vivid richness and just enough enhancement to make you sit, stare and enjoy! Several galleries on the site highlight Patty's best work.
If you like this premium custom graphic, please share below…