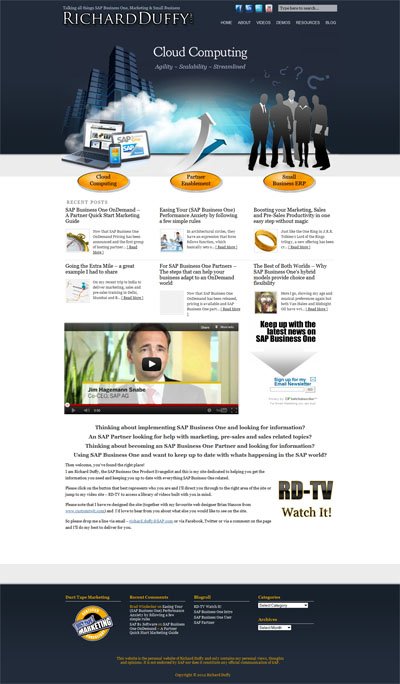 Richard Duffy Custom WordPress Site and Blog
Thinking about implementing SAP Business One and looking for information? An SAP Partner looking for help with marketing, pre-sales and sales related topics? Thinking about becoming an SAP Business One Partner and looking for information? Using SAP Business One and want to keep up to date with whats happening in the SAP world?
Then welcome, you've found the right place!
Order Your Custom WordPress Site
Custom WordPress Site and blog using the Headway Developers Theme with custom graphics & interaction. Built in Youtube video, RSS feed with image & excerpt, slider gallery, hot spots and many more features keep this site exciting.