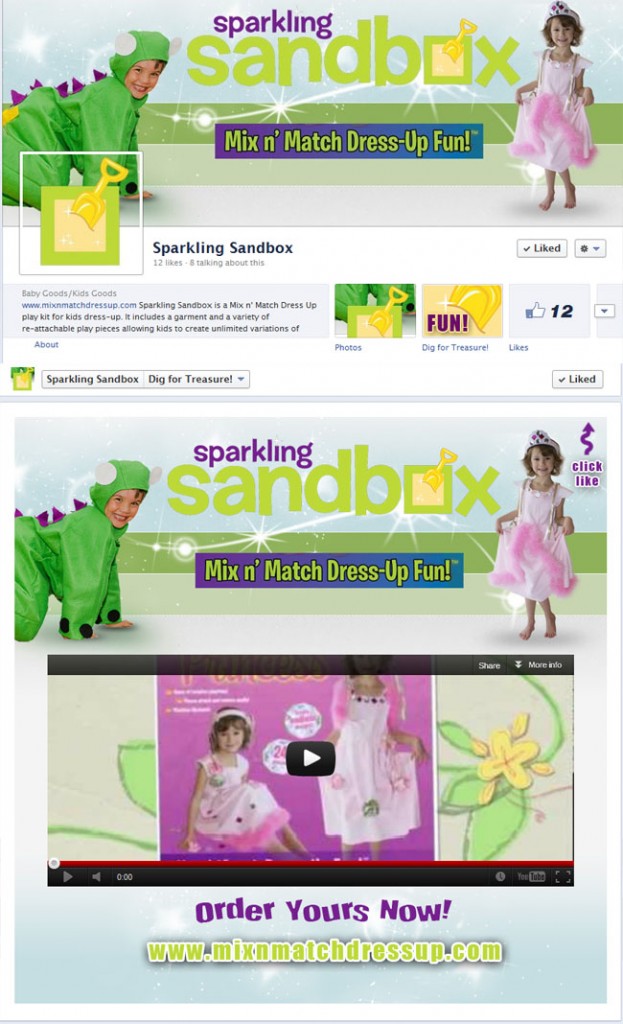 Sparking Sandbox Custom Facebook Timeline Package
Sparkling Sandbox
Sparkling Sandbox is a Mix n' Match Dress Up play kit for kids dress-up. It includes a garment and a variety of re-attachable play pieces allowing kids to create unlimited variations of costumes.
Comments from Sparkling Sandbox…
" "
Order Your Custom Facebook Timeline Package
Custom Premium Facebook Timeline Package. The Timeline Package includes a custom Timeline Cover Image. A matching branded custom Facebook Profile Picture, a Facebook App View Image and custom secure Facebook iFrame application with embedded YouTube video and link to the client web site.
If you like this premium custom logo, please share below…