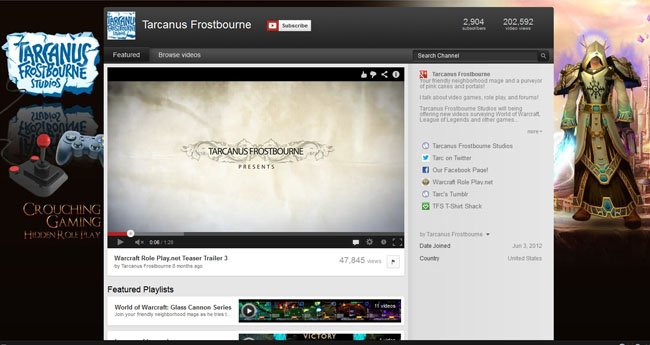 Tarcanus Frostborne Studios Custom YouTube Background Skin
Webites, Blogs, Podcasts, Forums, YouTube and more!
Custom YouTube Background Skin with Avatar.


Comments from Tarcanus Frostborne Studios..
"Before I found Brian, most of my social media pages looked dated and very unprofessional compared to those of other gaming personalities out there.  After working closely with him to create a fresh look for my pages, I found Brian and his ideas to be new and innovative and he really hit the mark on these projects!  He is easy to work with and everything is done in real time so no dollar goes to waste!  I would recommend Brian to anyone out there who is need of a new look for their business or personal pages and logos!"
Order Your YouTube Package
Custom YouTube Background Skin and Avatar designed for Tarcanus Frostborne Studios.
If you like this premium custom graphic, please share below…