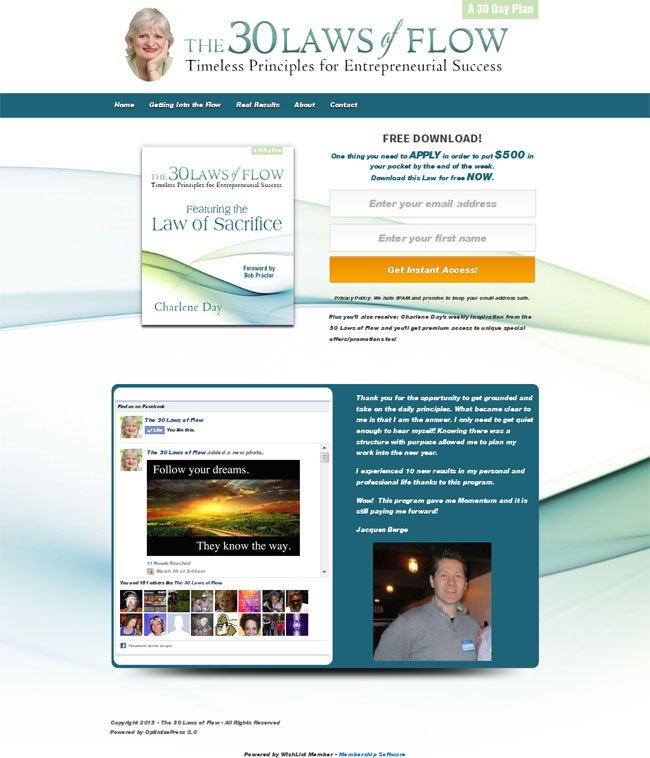 30 Laws of Flow WordPress Site with Charlene Day
I am a Thinking Into Success facilitator, author, speaker and coach. My expertise in the areas of wellness, lifestyle counseling and entrepreneurial coaching is the result of more than 40 years of study and practice. I am a certified Thinking into Results facilitator with The Proctor Gallagher Institute, a Master Practitioner in Neuro-Linguistic Programming (NLP), a Registered Nutritional Consultant, have a Bachelor of Spiritual Science, and hold a Diploma in Social Work.
Custom WordPress Business Theme Site

Order Your WordPress Package
Custom WordPress Business Theme for 30lawsofflow.com using the very popular OptimizePress WordPress Theme. Optimize Press offers a whole host of easy to integrate forms to create stunning splash pages on the fly.
If you like this premium custom graphic, please share below…