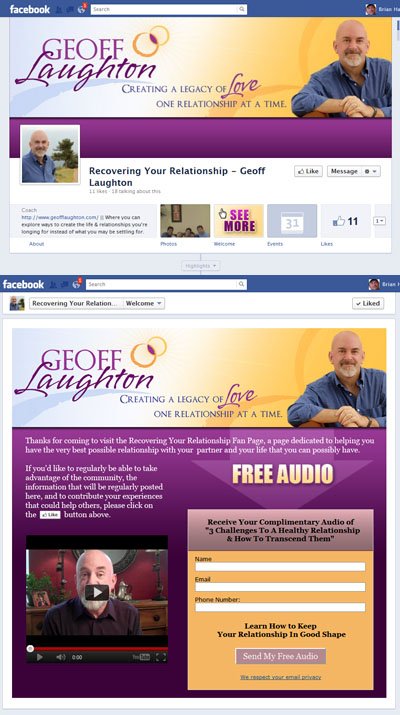 Geoff Laughton Custom Facebook Timeline Cover Image & Welcome App
Recovering Your Relationship with Geoff Laughton
Where you can explore ways to create the life & relationships you're longing for instead of what you may be settling for.
Comments from Geoff…
"Once again, Brian has worked wonders and miracles.  He's so immensely talented – and fast.  Between all that, and his skill (not to mention his affable personality), he's been my go-to person for this kind of support for several years.  I can't recommend him highly enough."
Order Your Custom Facebook Package
Custom Facebook Business Page Timeline Package. Includes a custom Facebook Cover Image, a Welcome Landing iFrame Application, App View Image and custom Profile. The landing page has an embedded YouTube video and opt in for a valuable newsletter. Seamless branding keep this timeline sizzling!