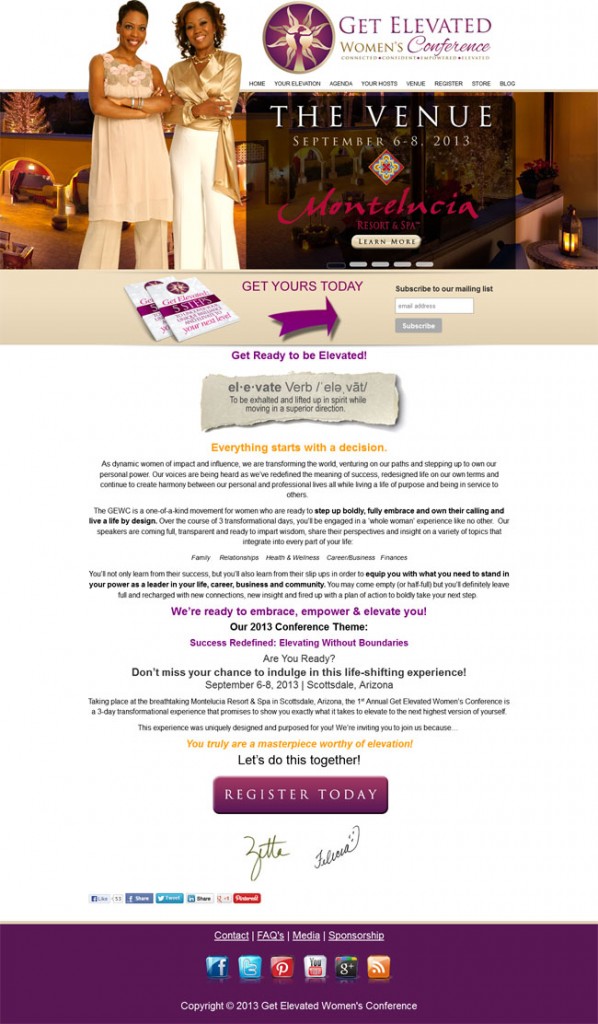 Get Elevated Women's Conference Custom WordPress Site & Blog
GetElevatedWomensConference.com
As dynamic women of impact and influence, we are transforming the world, venturing on our paths and stepping up to own our personal power. Our voices are being heard as we've redefined the meaning of success, redesigned life on our own terms and continue to create harmony between our personal and professional lives all while living a life of purpose and being in service to others.
Custom WordPress Site and Blog


Comments from Yetta & Felicia…
""
Order Your WordPress Package
Custom WordPress site and blog for Get Elevated Women's Conference using the Headway Themes developer version and YooThemes Widgetkit. The conference is to be held at the Montelucia Hotel & Spa September 6th-8th in lovely Scottsdale, AR.
If you like this premium custom graphic, please share below…