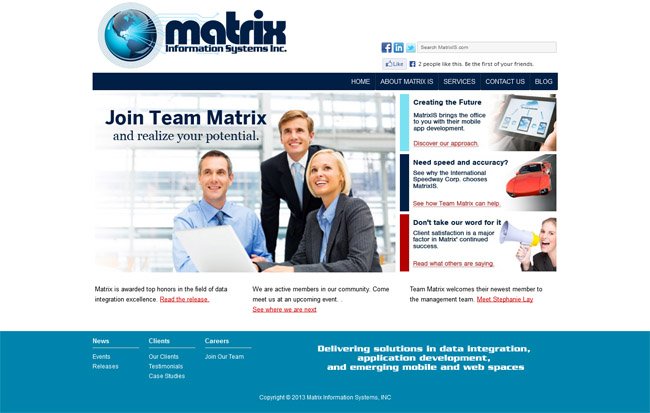 MatrixIS Custom WordPress Site & Blog
Since 1992, Matrix Information Systems, Inc. has delivered Information Power to businesses and government agencies seeking improved workflow, increased productivity and enhanced profitability. With a keen focus on driving value, Matrix Information Systems is committed to providing complete end-to-end solutions for our clients.
Custom WordPress Site and Blog

Order Your WordPress Package
Custom WordPress site and blog for MatrixIS including a widgetized footer and Yoo Themes Widgetkit slider. This very basic, but custom WordPress site was completed in under 10 hours.
If you like this premium custom graphic, please share below…