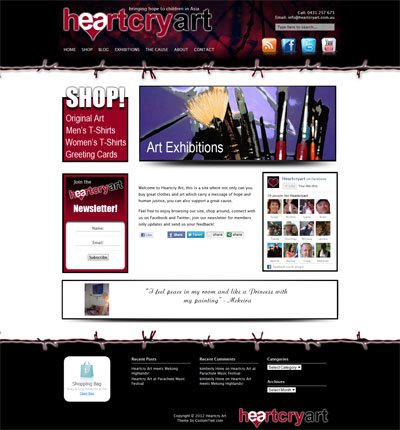 Heartcry Art Custom WordPress Site & Blog
Heartcry Art

Welcome to Heartcry Art, this is a site where not only can you buy great clothes and art which carry a message of hope and human justice, you can also support a great cause.

Comments from Nicola…
Thanks for the awesome job Brian, it all came together like a dream, so quickly and the end result is outstanding, I'd recommend you any day!

Order Custom Background

Custom Heartcry Art Custom WordPress Site and Blog using Headway WP Developers Theme. Site includes rotating image slider, Ecwid shopping cart, Newsletter Opt In, Facebook Like Box, Testimonial Slider, Slidedeck Custom Blog post rotator and many many extras.