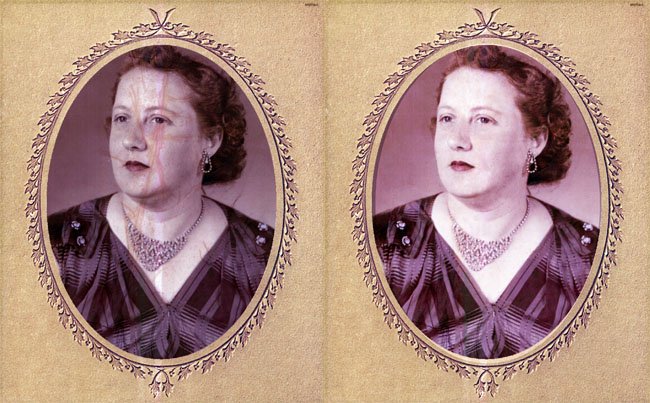 Mary Margaret Satterfield Lee Vintage Photo Restoration for Don Lee
Mary Margaret Satterfield Lee
Recently I was approached by a client asking if it were possible to restore a vintage photo. The original photo was nearly destroyed, but was saved, but with damage. I used a cloning technique to replace damaged portions of the image with healthy portions. This cloning effort has completely restored a vintage photo that would have otherwise been damaged for good. Nothing like a good clone job! The before and after versions have been displayed for your enjoyment!
Vintage Photo Restoration

Order Your Restoration Package Today
Mary Margaret Satterfield Lee Vintage Photo Restoration.
If you like this premium custom graphic, please share below…