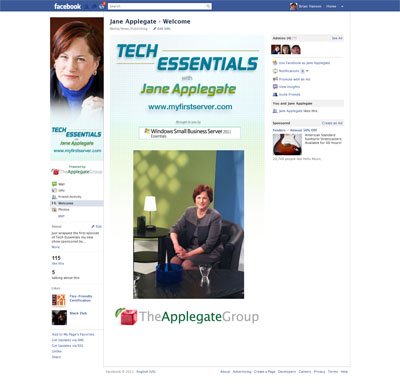 Tech Essentials with Jane Applegate Custom Facebook iFrame Application
Just wrapped the first episode of Tech Essentials my new show sponsored by Microsoft. Debuts in Dec. 5th, 2011. Join us on Facebook or at www.myfirstserver.com




Comments from Jane…

"Thanks, Brian!  As usual, you were a pleasure to work with.. and you did an awesome job. I love my new pages! Best, Jane"

Order Custom Background

Custom Facebook iFrame application welcome landing page.