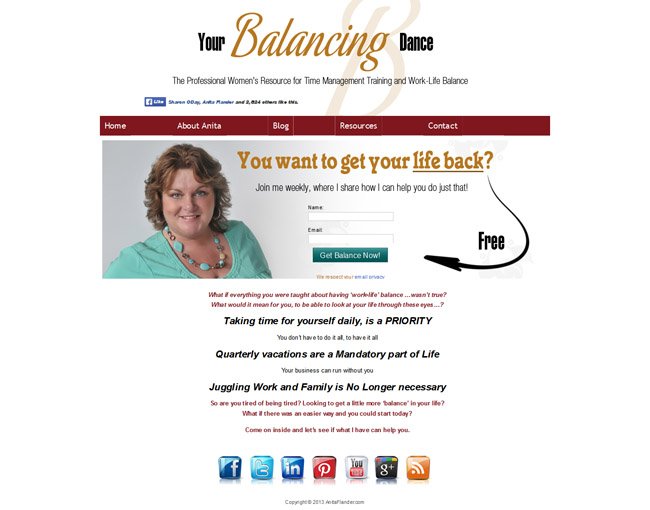 Anita Fiander Custom WordPress Site, Blog & Logo
What if everything you were taught about having 'work-life' balance …wasn't true?
What would it mean for you, to be able to look at your life through these eyes…?
Taking time for yourself daily, is a PRIORITY
You don't have to do it all, to have it all
Quarterly vacations are a Mandatory part of Life
Your business can run without you
Juggling Work and Family is No Longer necessary
So are you tired of being tired? Looking to get a little more 'balance' in your life?
What if there was an easier way and you could start today?
Come on inside and let's see if what I have can help you.
Custom Logo
Custom WordPress Business Theme Site and Blog

Order Your WordPress Package
Custom WordPress site, blog and logo for AnitaFiander.com. Brilliant logo design followed by seamless branding into a custom WordPress site and blog using Headway Themes Developer and YooThemes Widgetkit. Once again our favorite widget Widgetkit has provided a nice professional effective look, feel and function.
If you like this premium custom graphic, please share below…