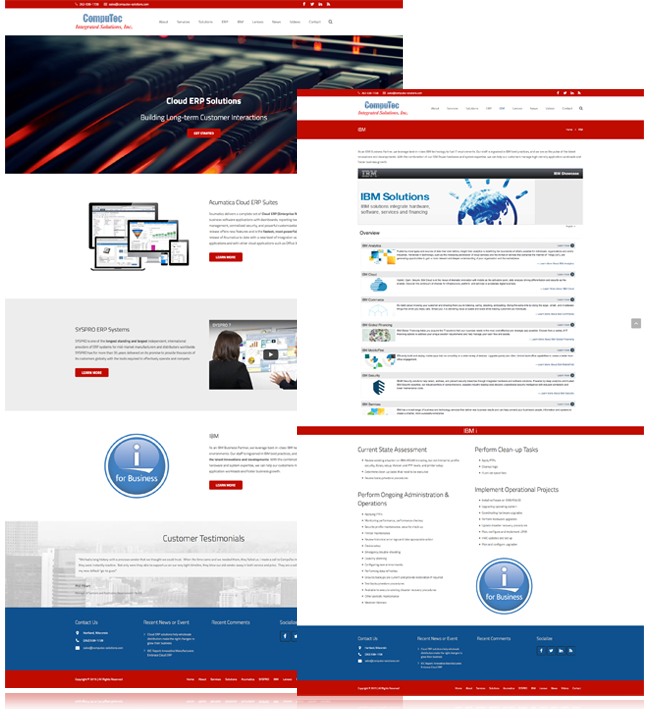 Computec Integrated Solutions WordPress Development & Blog
Since its inception in 1995, there is one thing about us, we have been driven to deliver the solutions our customers need to thrive in a growing and evolving marketplace. Regardless of the industry or the size of the organization, we have helped organizations of all types take their businesses to new heights.
With CompuTec Integrated Solutions, you not only gain access to a breadth of services, you partner with a certified team of specialists who can help you devise a strategic plan around your particular needs. Therefore, we're more than just a service provider; we're a consultative resource that can help steer a business in the right direction throughout the IT lifecycle – from implementation, setup, configuration, to the support thereafter.
Moreover, we have recently expanded our service line to offer deeper support for networking, storage, backup, and cloud computing, while maintaining our core capabilities for IBM System i and ERP.
Custom Responsive WordPress Theme Design with Blog

Order Your WordPress Blog Package
If you like this premium custom responsive WordPress design. Please share below…