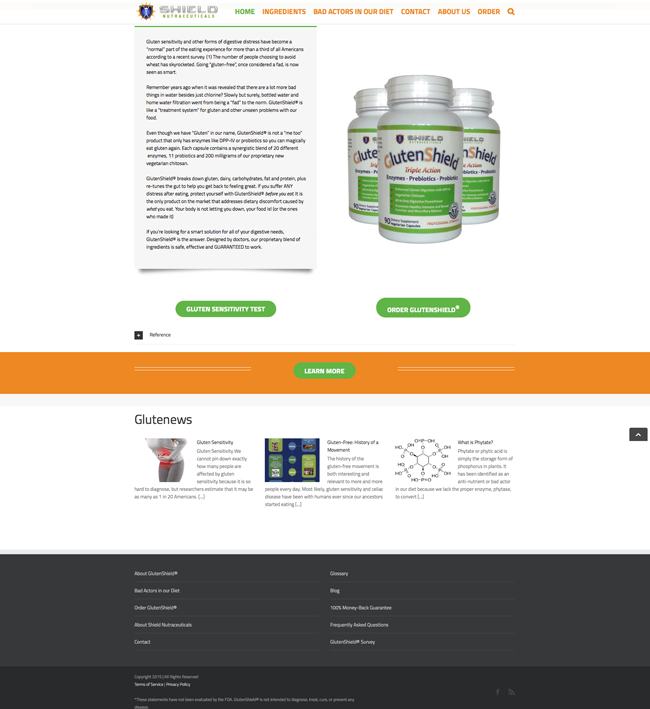 ShieldNutra.com GlutenShield eCommerce WordPress Site & Blog
The creation of GlutenShield® is the result of the personal experience that Steve and Sheridan Nice, co-founders of Shield Nutraceuticals, had with joint pain and its link to gluten. An honest quest for answers started with research into the sudden rise of gluten sensitivity and lead to awareness of how dramatically certain foods can affect us.
Steve and Sheridan reached out for expert advice and found Dr. Audrey Depelteau, Director of the local university innovation lab. She in turn introduced them to a PhD, Nutritional Biochemist (Andy Clark) and a PhD, Dissolution Chemist (Chuck Collins) who eventually created GlutenShield®.
Custom Responsive WordPress Theme Design with Blog

Order Your WordPress Blog Package
If you like this premium custom responsive WordPress design. Please share below…