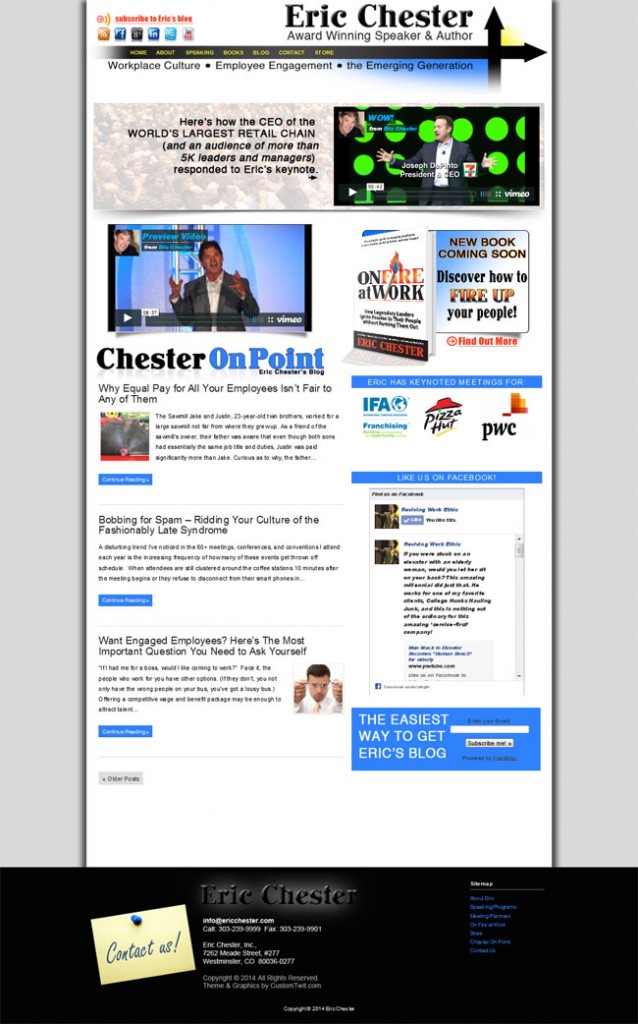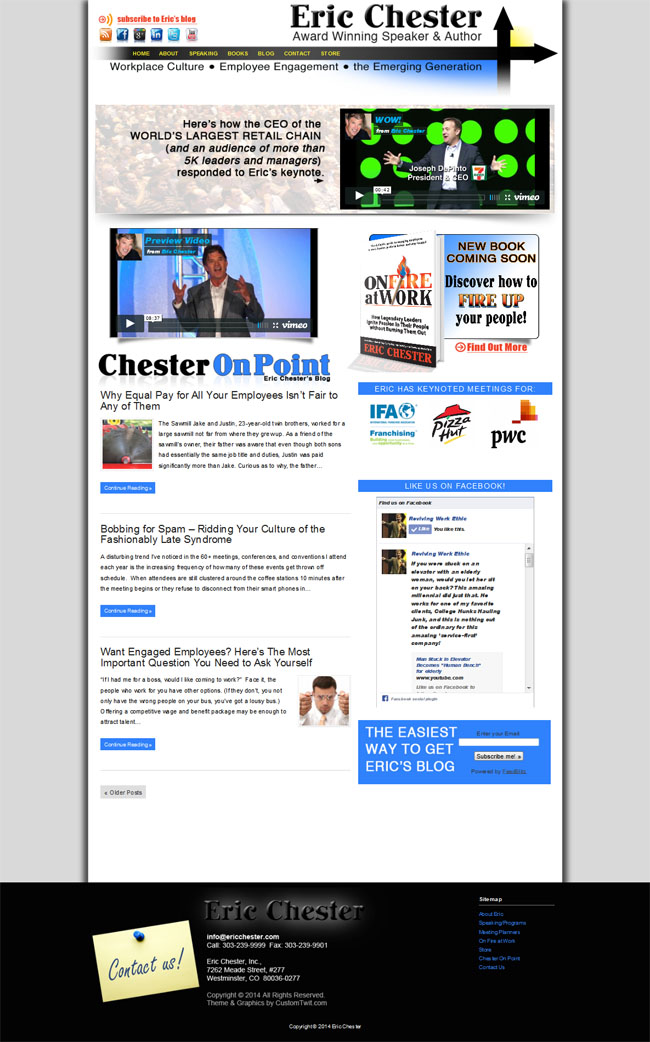 Eric Chester Custom WordPress Site & Blog
Eric Chester is a leading voice and a trusted source in the global dialogue on employee engagement and building a world-class workplace culture.
And he's not some Johnny-Come-Lately to this important conversation.  For almost twenty years, Eric's been an in-the-trenches researcher who's been studying, analyzing, speaking and writing about the emerging workforce and the dynamics of attracting, managing, motivating and retaining top talent.
Order Your Custom WordPress Theme
Comments from Eric – "We've worked with Brian for several years on several different web sites. We've got creativity coarsing through the veins of our company and ideas run amok — so, when it comes to working with us, it takes someone with an extreme amount of patience and direction to keep us focused and on task–and to give us solid, practical advice. We have taken days off Brian's calendar and relied on his expertise to take us from "seed-planting" to the full growth of our web sites… and we've also relied on his knowledge to provide us solutions when we've needed changes done quickly and efficiently. What more can I say? A better WordPress GURU you won't find! He's a keeper!"
Custom WordPress Business Theme designed for Award Winning Speaker & Author Eric Chester. This simplistic blog design sets up an award winning authors' most important offerings to his industry including powerful YooThemes Widgetkit design and effective sidebar advertising.
If you like this premium custom graphic, please share below…